ISG GovernX®
Third-Party Risk Management
Know your suppliers.
Manage your risk.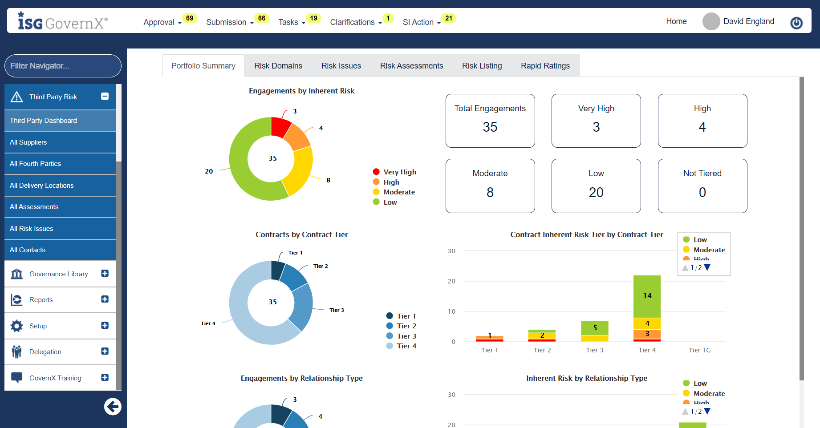 Technology and contract lifecycle management services that protect you from the risks in your third-party supplier relationships.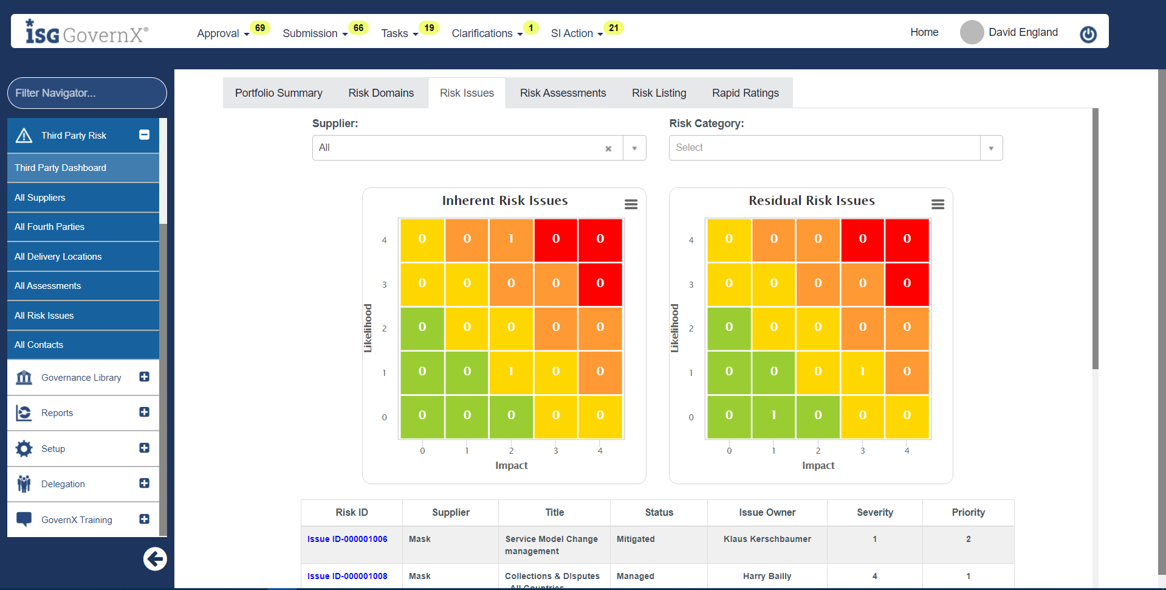 You rely on third-party relationships – but they introduce risk.
To manage that risk, you need real-time data from your contract lifecycle management process and the latest market intelligence on your third-party suppliers.
The ISG GovernX® platform brings together everything you need to manage risk across your entire sourced environment in one easy-to-use SaaS platform.
Contact us for a discussion on customized plans and pricing.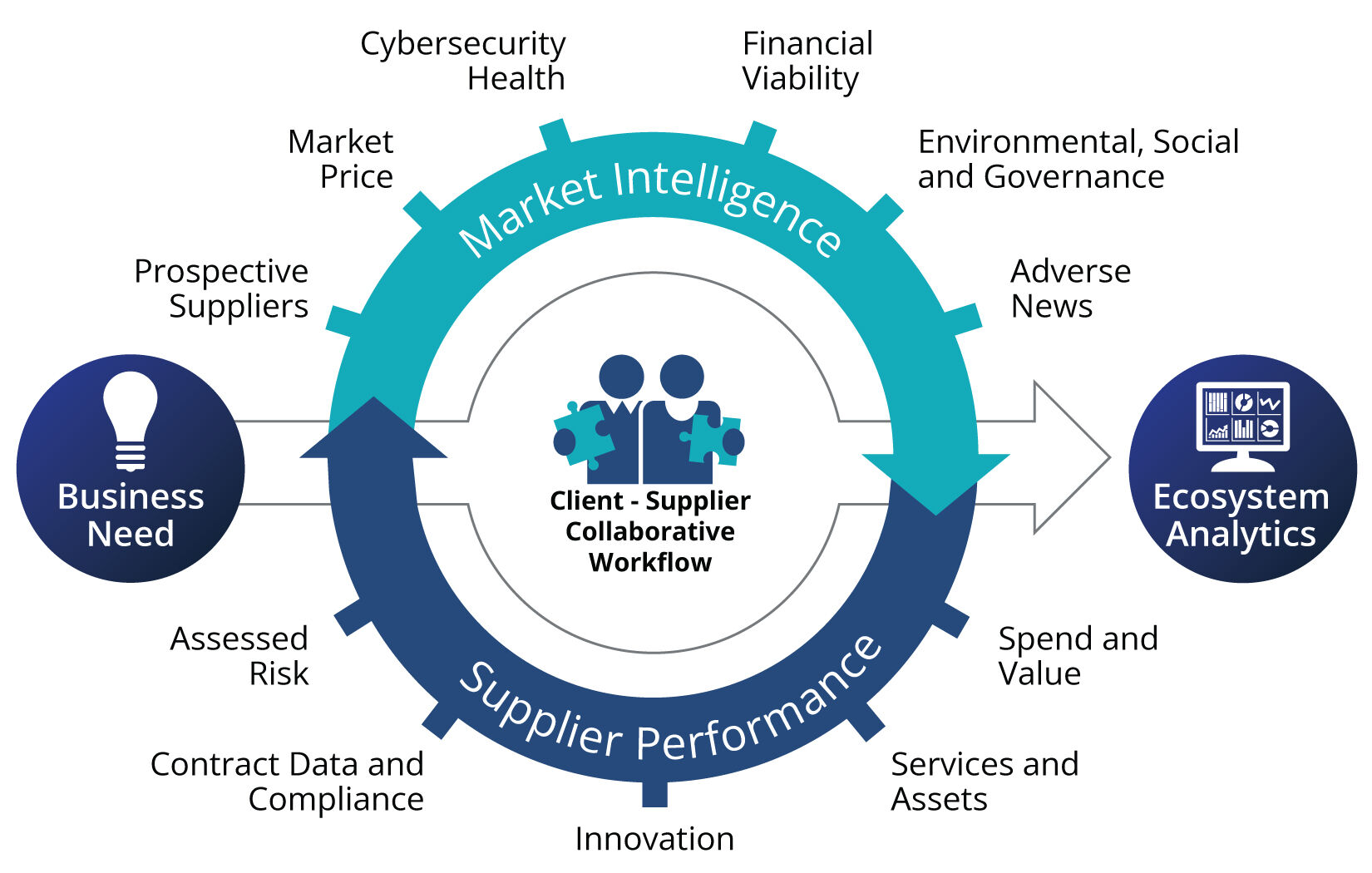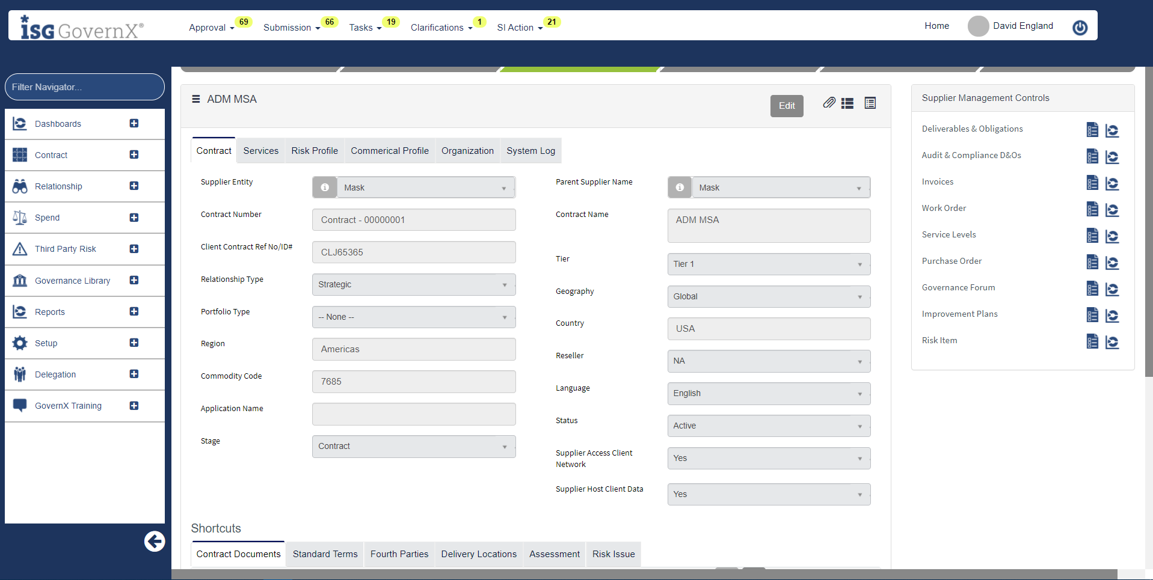 The Data You Need at a Glance
Capture and Maintain Supplier Relationship Information
Integrate provider data from disparate "systems of record" and maintain a comprehensive source of truth to ensure information is accurate and up to date.
Tier Each Supplier Relationship According to Inherent Risk
Access state-of-the-art risk assessment capabilities so you can identify, capture and tier the risks inherent within each of your supplier relationships, and automatically score inherent risk.
Manage the Full TPRM Lifecycle
Rely on a solid TPRM lifecycle framework to realize value immediately.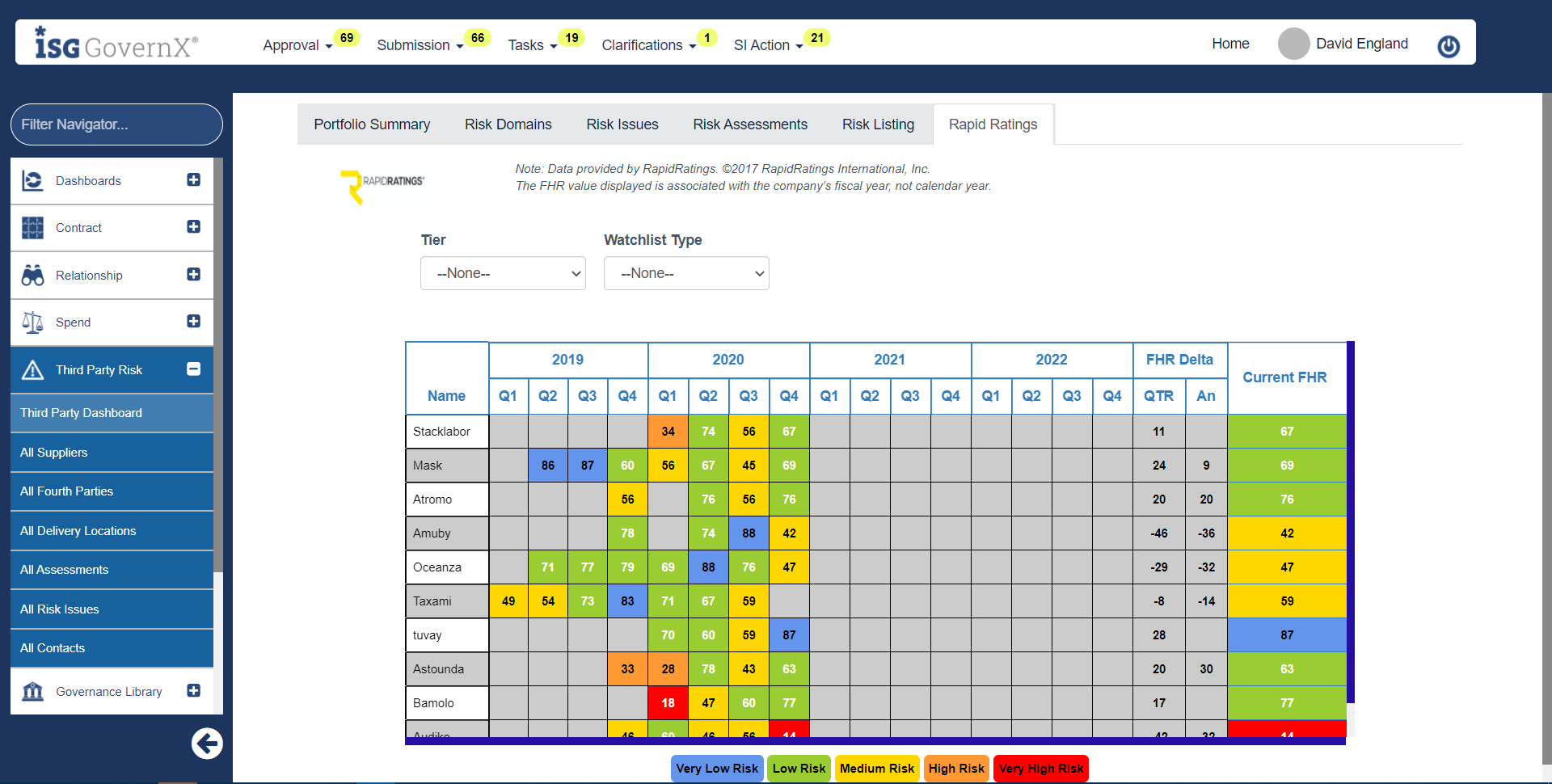 Track Third-party Intelligence
Assess Your Suppliers' Risk Controls
Make it easy to maintain and publish a library of supplier risk assessment templates to enable a "risk-based" approach. Connect seamlessly with popular intelligence services including BitSight and RapidRatings to bring essential risk insights.
Monitor Risk and Changes to the Relationship
Stay abreast of all relevant changes that impact your risk, relationship and/or delivery.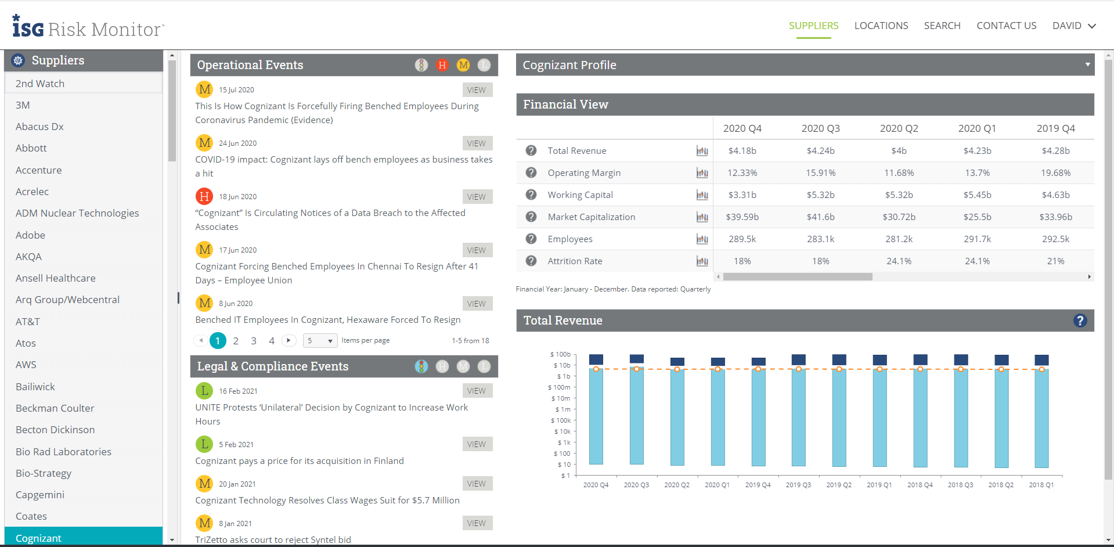 Safeguard Your Operations and Reputation
Get daily alerts on the news you should know about your suppliers and locations along with financial results and vulnerability indexes.